gdd5013g
At GoDaddy, I can use gdd5013g for 25% off any order above $75.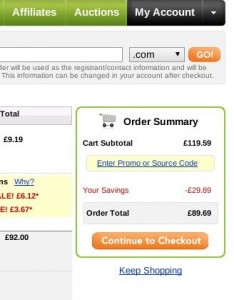 I just want to make a note here for myself instead of every time googling for a code.
Let me know if you know a code for 30%, 35%, … off or even more. My orders are normally above $100 or I can put orders together to be qualified for higher discounts.