Today, I went into Churchill Square shopping centre. To my surprise, most shops are open on the New Years Day.
I bought a white HTC Wildfire with an O2 SIM from Phones4u, as a gift for my mother. Phones4u is doing a promotion on 4 or 5 mobiles, and Wildfire is one of them. It is priced at £129.95 with £10 airtime purchase. It claims to be half price, but actually, I find the second cheapest supplier is Tesco, price is £159.97 without airtime purchase.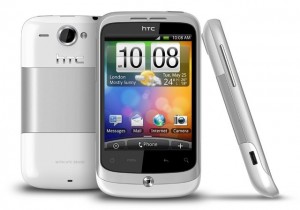 Anyway, Phones4u is the cheapest. So I go for it. Then a second surprise – I find the handset is not locked to O2 network. I google for a while, and find it is not just my luck. Pay As You Go handset purchased from independent retailer is usually unlocked.
This saves me about £10 to buy SIM unlock code.
I feel very happy for trying to insert an Orange SIM before paying for unlock code.